How this Young Family Navigated Opening a Coffee Shop in a Pandemic
By: PJ's Coffee
Jack Stanton was born and raised in New Orleans and had grown up with PJ's Coffee.
"My older sister introduced me to it, probably at a far earlier age than I should've been introduced to it," joked Jack.
Since Jack grew up with the brand, he's always been comfortable with the product, but it wasn't until we revealed our rebrand that he finally felt the look and feel of our cafes matched the quality of our products.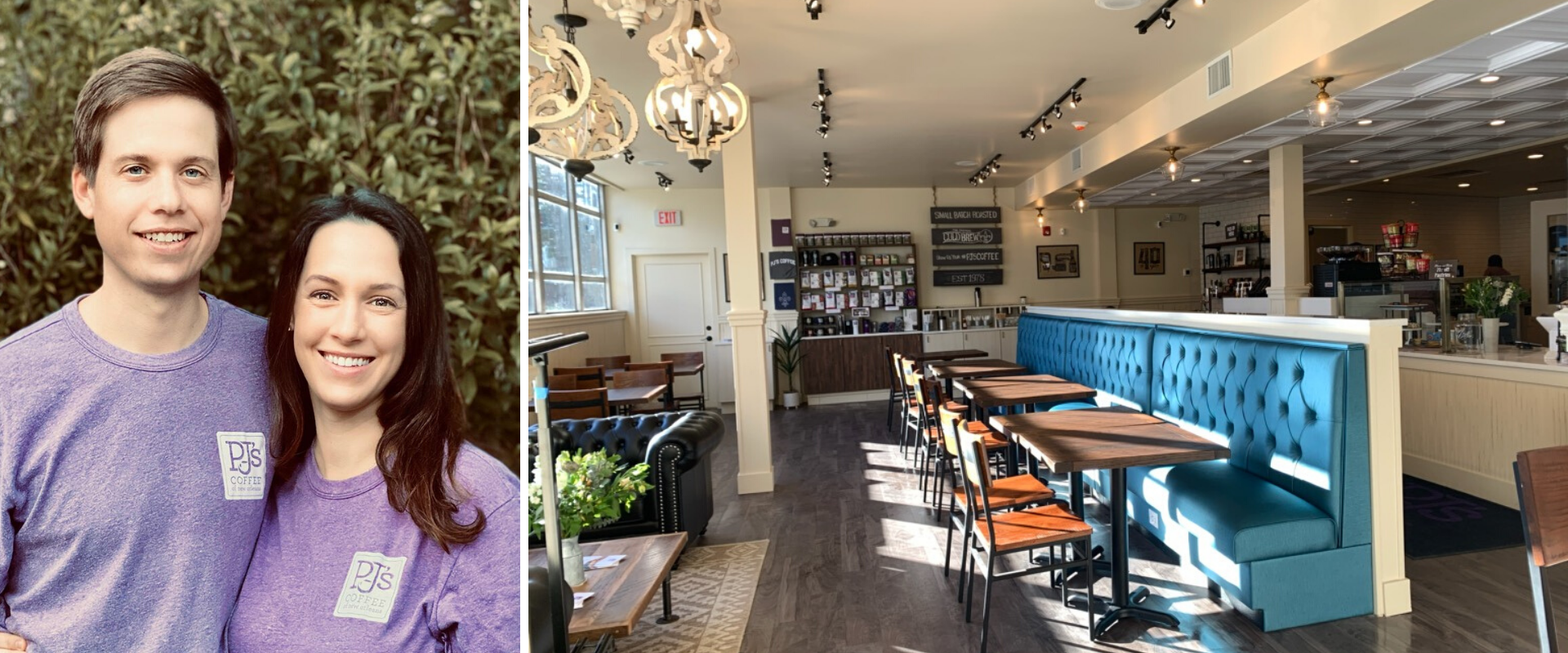 ​
Jack and his wife Anne both had successful careers. Jack had been practicing law for four years, and Anne was a live-in counselor for girls from disadvantaged homes prior to starting their family.
However, with four children under the age of six including a newborn, Jack and Anne needed a career move that had a flexible working schedule to coincide with taking care of their family.
Making a Move and Opening a Coffee Shop in a New Market
Jack and Anne moved their family to Jackson, Mississippi, in the second half of 2019, and opened their PJ's Coffee franchise on February 25, 2020.
The Stantons are the first PJ's Coffee franchisees in Jackson, so they're enthusiastic about pioneering the market. Their first location is in the heart of Jackson, and the pair are already planning future locations in the surrounding area.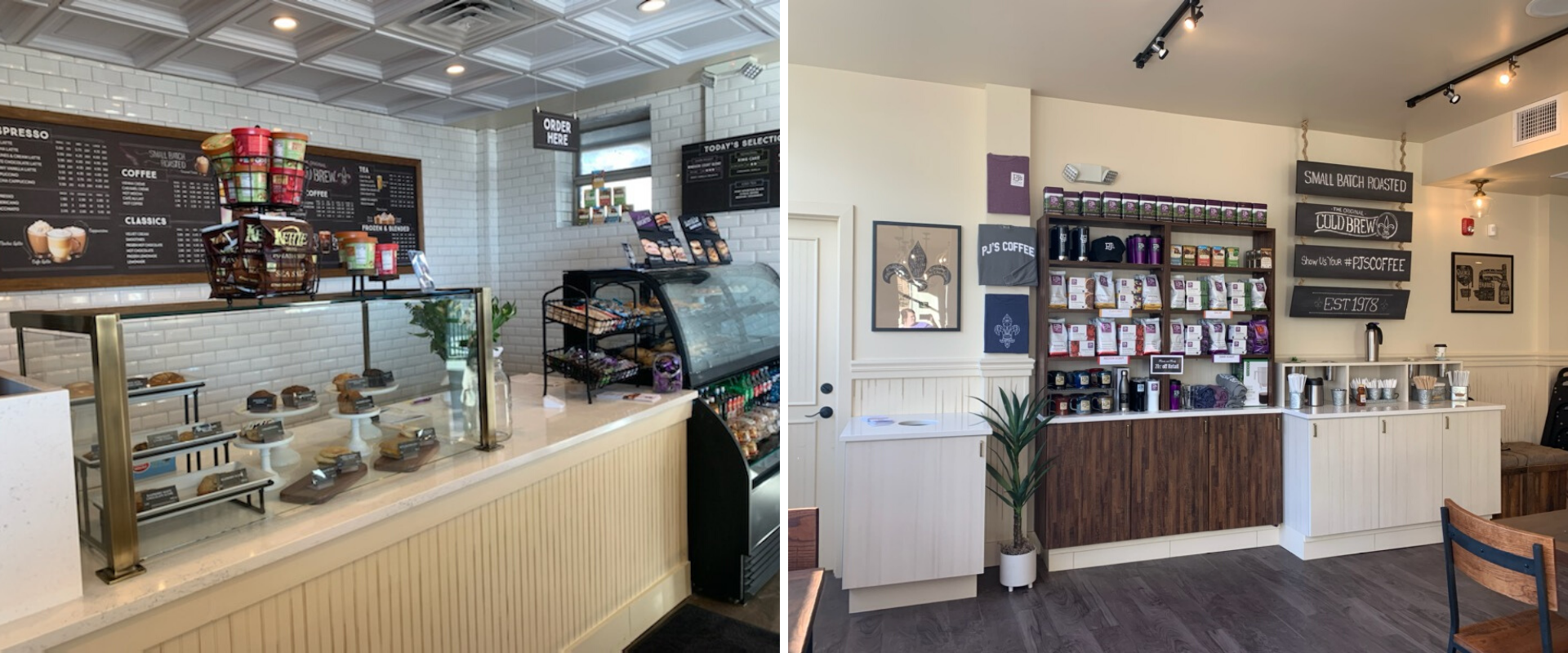 ​
"The rest of the locations are going to be scattered around, but we wanted our first location to be the flagship store with a deep connection to the community," said Jack.
Luckily, they won't have to do much introduction of the PJ's Coffee brand, since Jackson is only three hours north of New Orleans.
"New Orleans is sort of a weekend getaway for a lot of Jacksonians, so there was very little brand introduction that needed to happen," explained Jack.
Facing – and Overcoming – the Challenge of Opening a Coffee Shop in a Pandemic
While Jack and Anne have been reaping the benefits of their location, they've seen plenty of challenges as well.
PJ's Coffee franchise owners normally plan a soft opening for friends and family, followed by a big grand opening to the public. However, with the impact of COVID-19, Jack and Anne are rolling with the punches to successfully launch their business.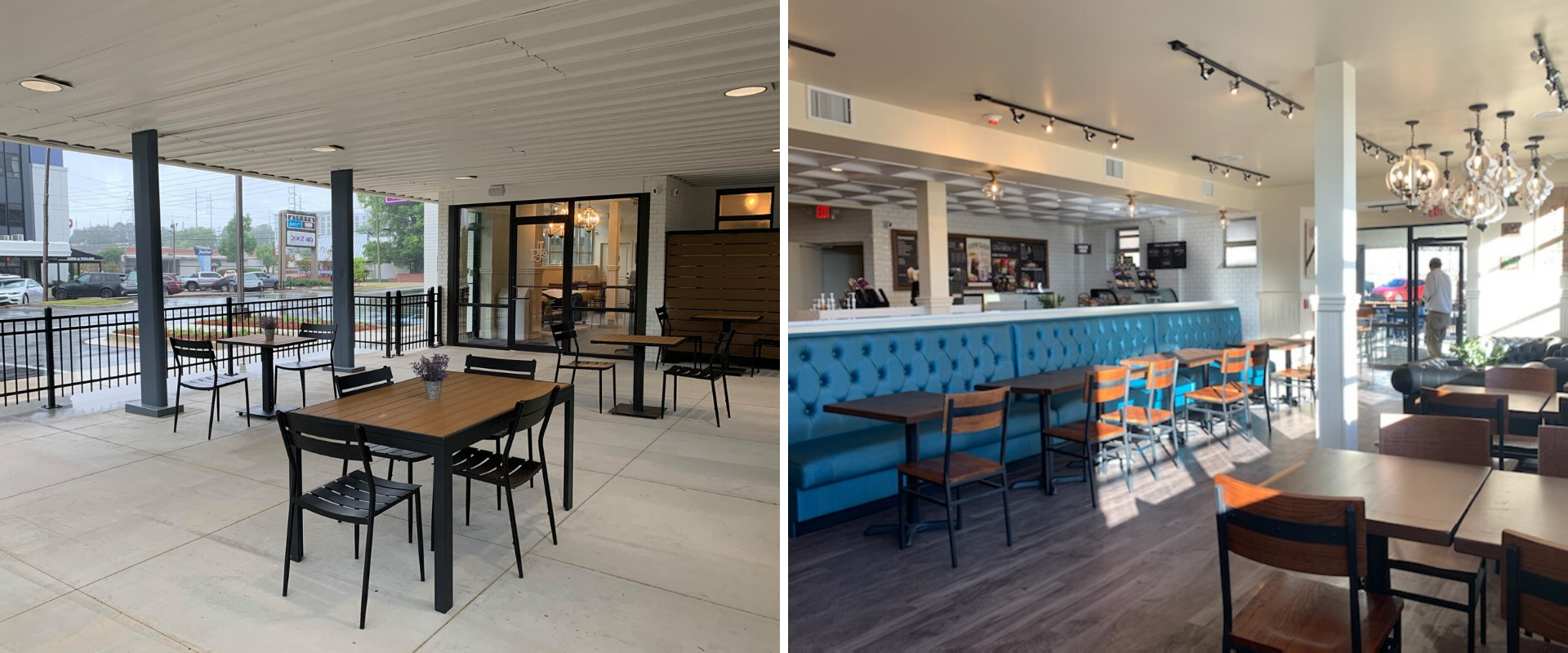 ​
"Challenge has taken on a whole new meaning in the conventional sense," said Jack. "Our grand opening was scheduled for March 27th, but everything was changing as we were getting ready to launch our advertising and getting the word out that we're here. We're just now catching up."
Luckily, Jack and Anne aren't navigating these unknown waters alone – members of the PJ's Coffee corporate team have been working alongside them and the Greater Jackson Chamber Partnership to help create a unique way to hold their grand opening when they're already open to the public. Jack and Anne are now planning on holding their grand opening on July 10th, and will utilize their outdoor patio and existing drive-thru to navigate the current COVID-19 environment.
Giving Back to the Local Community, Frontline Workers
Not only have Jack and Anne been working hard to launch their business, but they've also been connecting with the surrounding community through keeping in touch with nearby medical centers and showing their appreciation for frontline workers.
"We did a two-week voluntary shutdown during the peak amount of cases and were in touch with the nearby medical center every two or three days – just to get a sense of what they were seeing and expecting," explained Jack.
Once their two-week shutdown ended, Jack and Anne opened their drive-thru on April 20th, and have only re-opened now in accordance with state and federal mandates.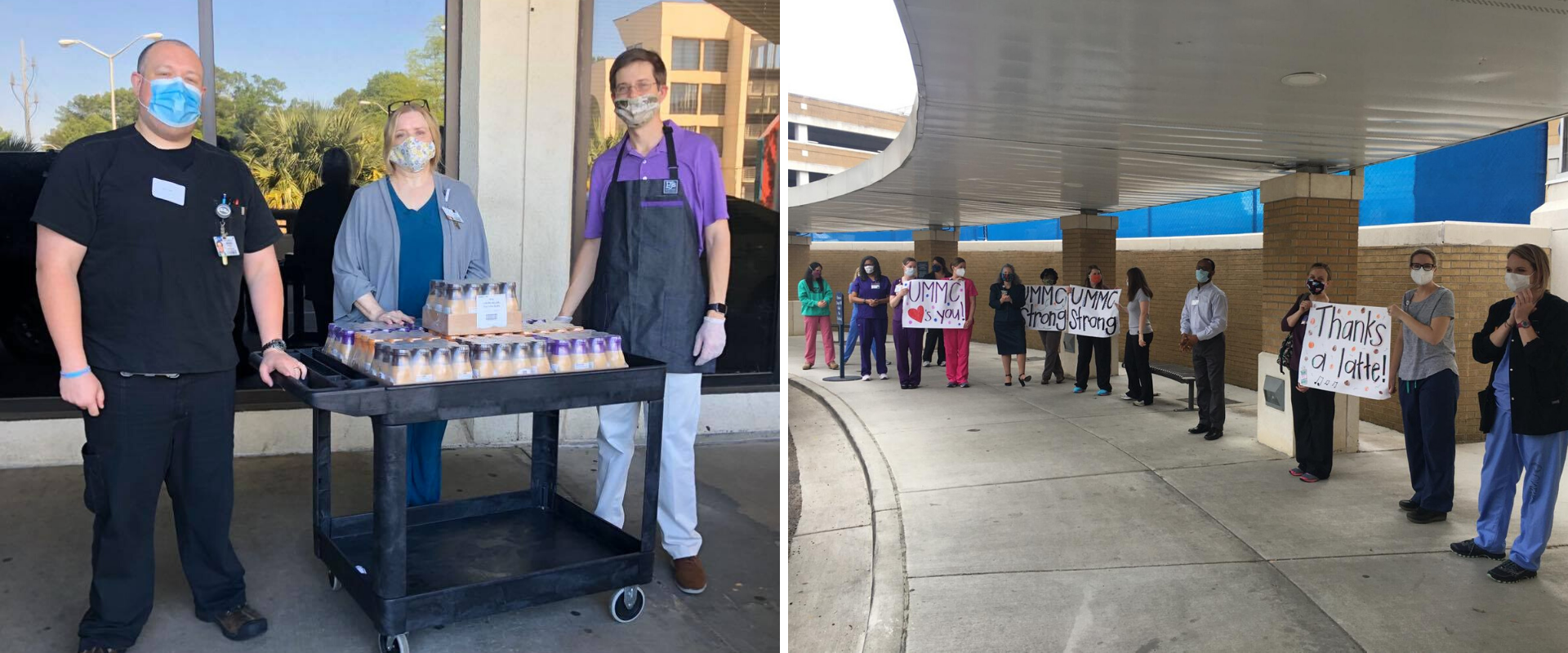 ​
As a token of their appreciation to the frontline workers and community, they donated 200 cups of hot coffee every weekday for two weeks straight at the University of Mississippi Medical Center and then did food donations to a local homeless kitchen and food assistance program.
While Jack and Anne certainly haven't had the typical new PJ's Coffee franchisee experience, they haven't slowed down and are working to provide for their community.