Why PJ's Coffee Was the Perfect Brand to Build My Multi-Unit Portfolio
By: PJ's Coffee
Roy Bruno, a PJ's Coffee multi-unit franchisee, is somewhat of a jack-of-all-trades. He's been a chauffeur, worked for the district attorney and slung coffee as a barista.
What's the common link between each of these roles? Simply enough, they all fulfilled Roy's passion for working with people. He loves getting to know the regulars and provide a stellar customer experience.
While studying for his undergrad at Loyola University New Orleans, Roy started as a barista at a PJ's Coffee shop. Here he really solidified his love for the brand. After refining his coffee-making skills as a barista and working his way up to a management position, Roy eventually bought the PJ's location where he started.
Roy now owns and operates 5 coffee shops in the New Orleans area. His connection to the PJ's coffee brand and enthusiasm for customer service has propelled him to success as a multi-unit franchisee.
From Barista to Owner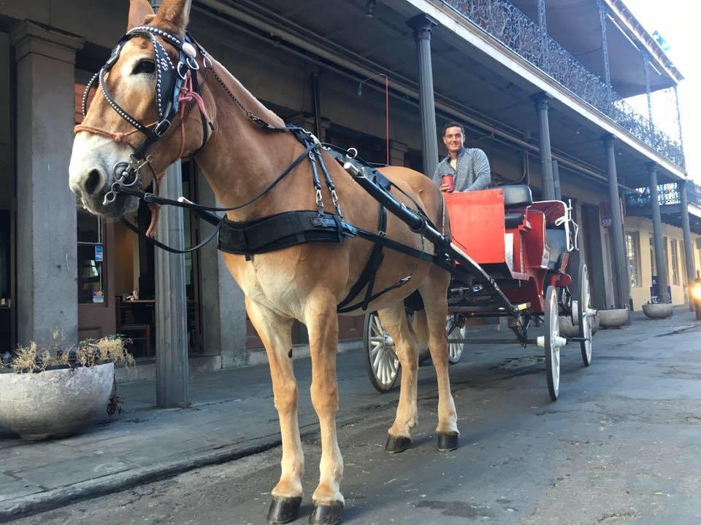 ​
Roy's career path as a multi-unit franchisee with PJ's stands in fairly stark contrast compared to the rest of his family. Most of his immediate relatives are lawyers, which motivated him to work for the district attorney for a brief period of time. No one, Roy included, expected him to get attached to a coffee franchise.
An uncle of Roy's originally introduced him to the brand. The family atmosphere that's intrinsic to the PJ's Coffee brand helped make Roy a brand enthusiast, which ultimately influenced his franchising decision.
"I had a relationship with the owners, and the family atmosphere made the decision easy," Roy said.
In 2015, Roy continued managing one location and opened a brand new one on Decatur Street in the French Quarter. Roy thinks if you can make it in the French Quarter, you can make it anywhere.
"I first worked at a location off Jackson Square," Roy said. "This is an area with a lot of street performers and local artists, so those were my regulars. It was easy to fall in love with a job where you get to work with such colorful people."
Benefits of Multiunit Ownership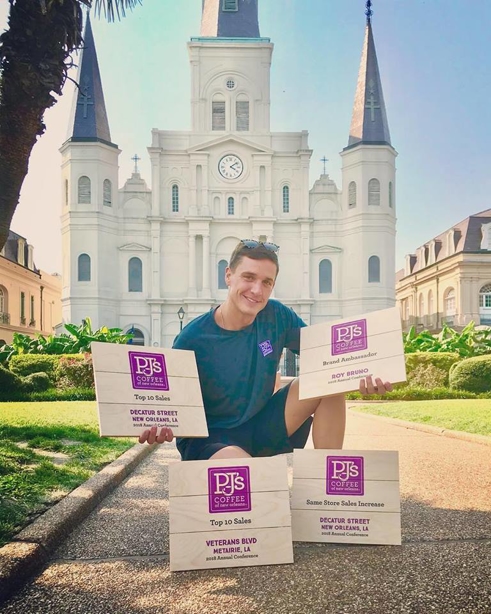 ​
Over the past three years, Roy has expanded to own and operate five PJ's locations in total. His years of experience with the brand before ownership led to his confidence for expansion.
"I wanted to expand because I knew I could do it," Roy said. "I knew I'd be good at it. The whole system is built and works well with multiple locations."
Roy said good employees and managers make multiunit ownership possible, but in-store presence is just as important.
"You've got to have good people supporting your stores when you can't be there," Roy said. "I visit at least a store per day, but I know that when I'm not there, everything will be taken care of."
Not only does in-store presence help from a management standpoint, but it brings back the face-to-face interaction Roy loved about being a barista. It gives employees the chance to start someone's morning out right with exceptional coffee and customer experience.
Roy plans to perfect the process for running his five current stores and expand further down the road. He loves the PJ's brand and continues to find new ways to bring awareness to his community and provide unmatched service to his regulars and newcomers alike.