How this PJ's Coffee Franchisee Pioneered a New Market During COVID-19
By: PJ's Coffee
Brittany Willis left a part of her heart in New Orleans when she and her family were forced to evacuate to Dallas after Hurricane Katrina's impact back in 2005. But, now she is bringing a piece of her hometown to the Dallas market with her first PJ's Coffee location.
While opening up a franchise for the first time is exciting for any entrepreneur, Brittany's journey to opening her first franchise is more unique than most – she signed her franchise agreement the day before the United States began to shut down due to COVID-19.
Using Experience to Foster a Desire for Business Ownership
For the past decade, Brittany has been working in sales and marketing with different Fortune 500 organizations – giving her a sharp eye for spotting a business's potential for success.
"Acting like an owner on behalf of these major retailers turned into a burning desire to actually become an owner," explained Brittany. "All of the experience I accumulated with account management and marketing was a really good breeding ground for transitioning into business ownership."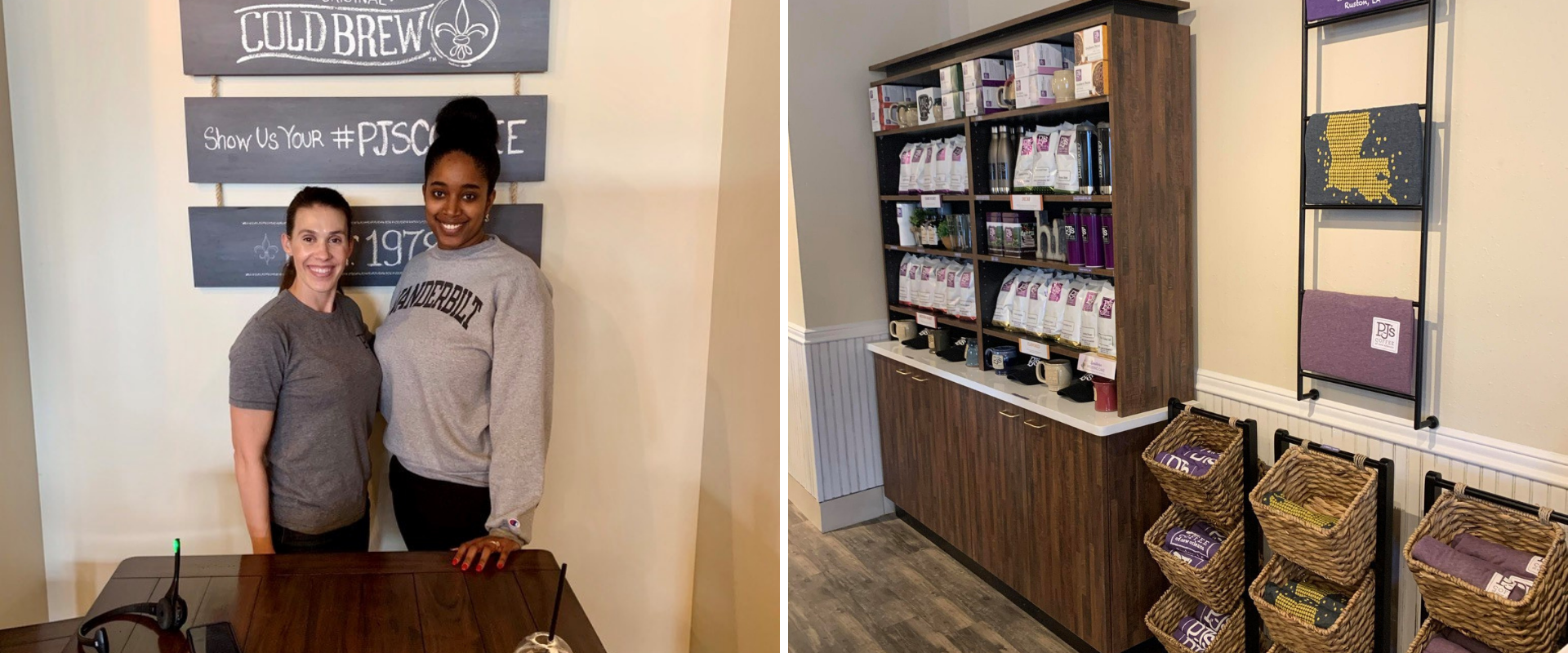 ​
Brittany knew she wanted to enter into the world of entrepreneurship through a franchise model. With a system based on proven success and that provides support to all of its employees, Brittany recognized she could combine her knowledge and experience with the right franchise and create a successful first business for herself.
Bringing a Piece of New Orleans to a New Market
Once she decided franchising was the right direction for her, she began researching opportunities and seeking out brands she connected with and instinctively landed on PJ's Coffee.
"Whenever I go home to New Orleans, PJ's is one of my first stops, and I got to thinking about how I really wish we had something like PJ's back in the North Dallas area," said Brittany. "It was me looking at it as an unmet need and the fact that this is such a great brand. It was a no brainer once I used my experience as a coffee patron to assess all the potential opportunities."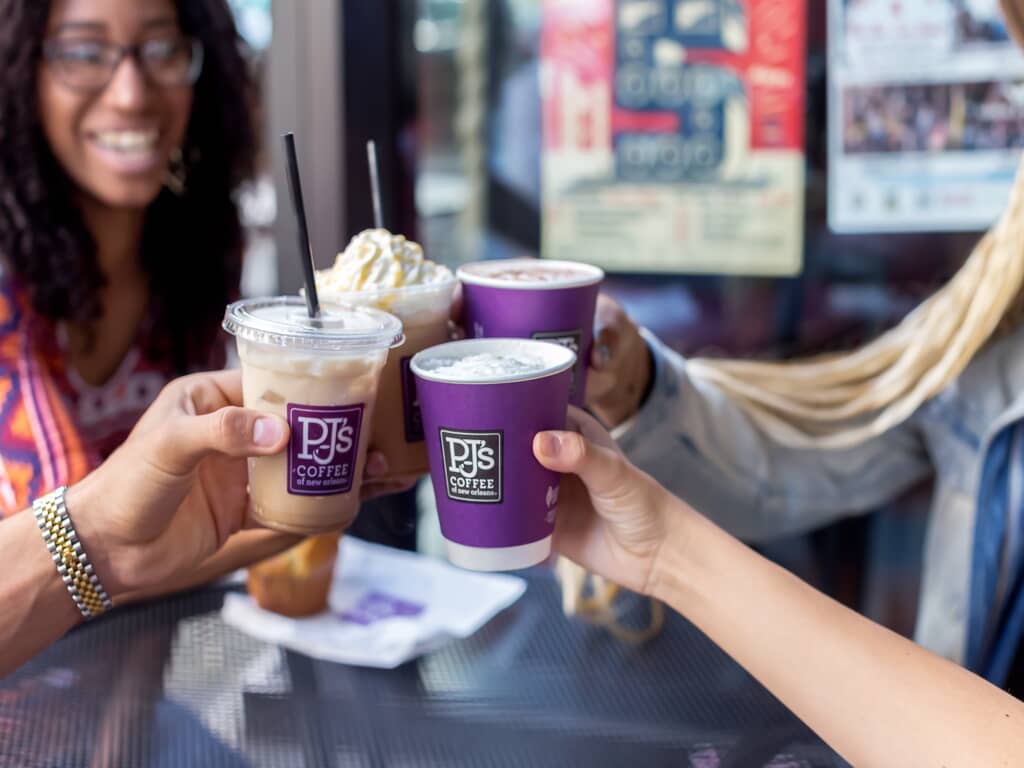 ​
With our iconic New Orleans culture and southern hospitality, Brittany saw PJ's Coffee as a great addition to the North Dallas district – even during an unprecedented challenge presented by COVID-19. Instead of putting the brakes on her journey to becoming a PJ's Coffee franchisee, Brittany decided to move full-steam ahead and opted for a drive-thru location.
"I knew if I passed up this drive-thru, I wouldn't get a shot at this opportunity again," explained Brittany. "I leaned into my sound decision-making and my ability to evaluate an opportunity and just went for it."
Connecting With PJ's Values
Although our home-away-from-home feel is a big part of who we are, it wasn't the only reason Brittany was drawn to becoming a PJ's franchisee. We pride ourselves on being authentic and transparent with not only our franchisees, but also our customers who let us become a part of their day-to-day lives.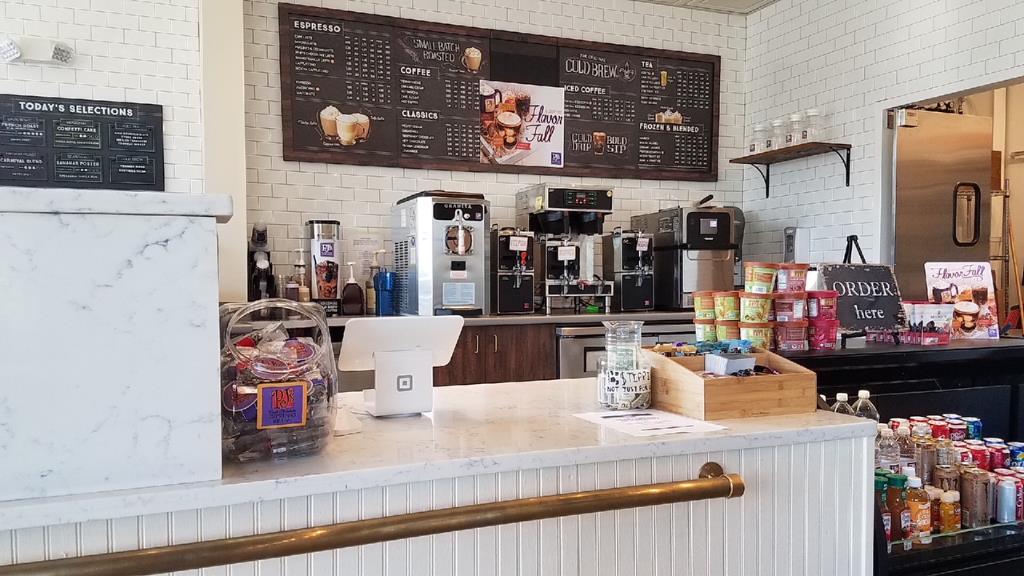 ​
"I consider myself to be a straight shooter, and I found the transparency from the PJ's team so refreshing," said Brittany. "They aren't just looking to boost their numbers, they're looking to find candidates that want to join their family – they care about the culture and the success of their individual franchisees."
Brewing up a Successful Future
Brittany signed her lease in July, and her drive-thru location is about six weeks away from beginning construction. But she's still incredibly excited to start bringing our high-quality, delicious gourmet coffee to Dallas consumers.
"I'm really looking forward to bringing that joy and seeing the smiles PJ's brings to our patrons when they come through the drive-thru every day," explained Brittany. "I'm looking forward to giving this community another option that exceeds their past expectations."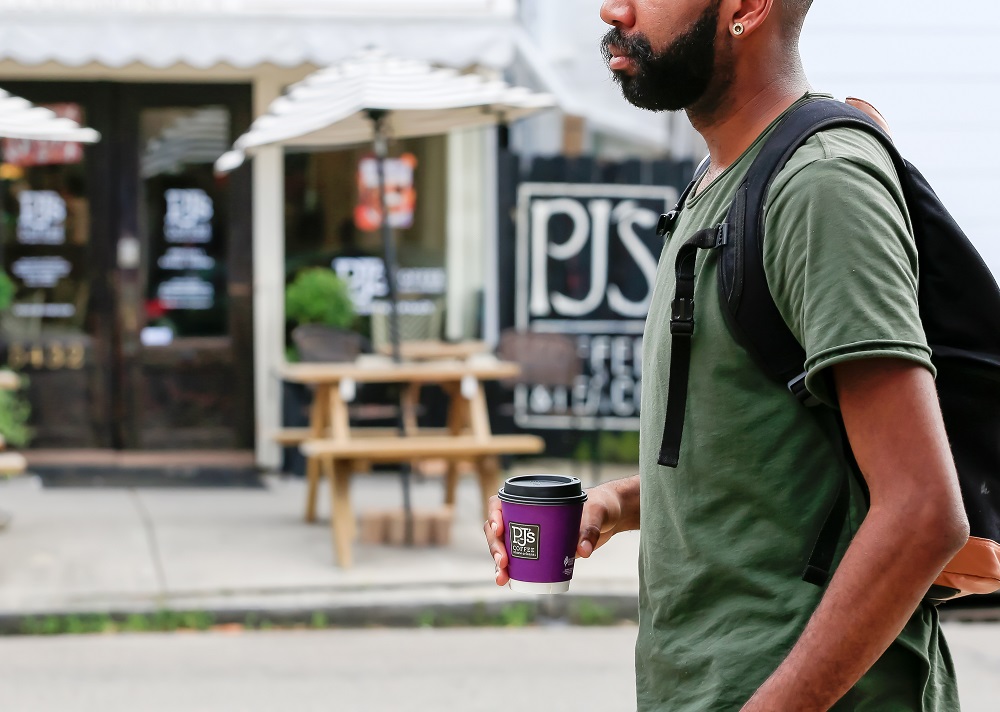 ​
Meanwhile, Brittany has her eye on the future and growing with the PJ's family. Over the next five years, she hopes to continue to expand her PJ's Coffee franchise ownership and build two to three more locations as she brings the taste of New Orleans into Dallas.
"It was fitting that I could take this full circle and bring New Orleans with me here to Dallas in this capacity," said Brittany. "It's really a privilege to be pioneering this brand in this market."
Looking to join a franchise that is part of the recession-resilient $48 billion U.S. coffee industry? Get started by downloading our free franchise brochure today!