How These Franchisees Brought Their Passion for New Orleans and Quality Coffee to Maryland
By: PJ's Coffee
For coffee lovers Tyra and Michael Harris, finding a coffee shop they loved in their neighborhood seemed next to impossible. The two felt that there was a void of specialty coffee in the area and initially began discussing leaving their careers in the legal field to start their own coffee shop. However, they quickly realized how challenging and daunting that task could be without any prior knowledge of the coffee industry so they decided to look into franchising.
Tyra and Michael travel to New Orleans two or three times each year, and during one of those visits found a New Orleans-based coffee franchise they connected with – making their dream of opening a coffee shop a reality.
The Cup of Coffee That Changed the Game
In July 2018, while Michael was in New Orleans for a conference, he stumbled across a PJ's near his hotel – unknowingly walking into his future business.
"While I was in New Orleans, we had a couple of late nights out on Bourbon Street, and before one of the meetings in the morning, I stopped in the PJ's right across from our hotel," explained Michael. "I got a French roast, and it was so good, I could drink it straight – it was so smooth and flavorful. I immediately thought, 'Wow, I think we've found our coffee shop!'"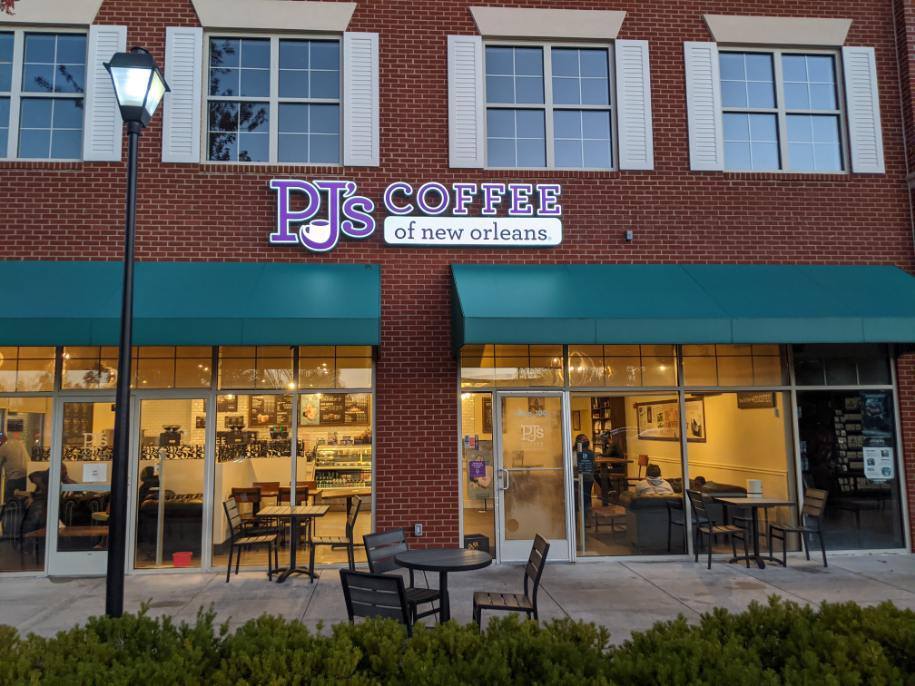 ​
Michael immediately Googled the brand and found a press release stating that PJ's Coffee was looking to expand in Maryland. He promptly called Tyra and told her she needed to get to New Orleans as soon as possible and try the coffee. Tyra flew out the next week and was impressed by the quality of our roasts, how we take care of our coffee farmers and top-notch customer service. A month later, Tyra and Michael flew back down to New Orleans and met the Ballard brothers and ended up bringing the first PJ's Coffee franchise to Prince George's County, Maryland.
A Passion for New Orleans Brings Beignets to the Neighborhood
Not only did becoming PJ's Coffee franchisees fulfill their need for a high-quality neighborhood coffee shop, but it also helped them bring their love for "The Big Easy" to their community.
"One of the things that we thought about when we brought a New Orleans coffee company here is that we'll be selling great coffee, but we're also selling New Orleans," said Michael. "We wanted the essence of this coffee shop to be New Orleans, and one of the questions we heard the most after advertising on Facebook was if we were going to be selling beignets."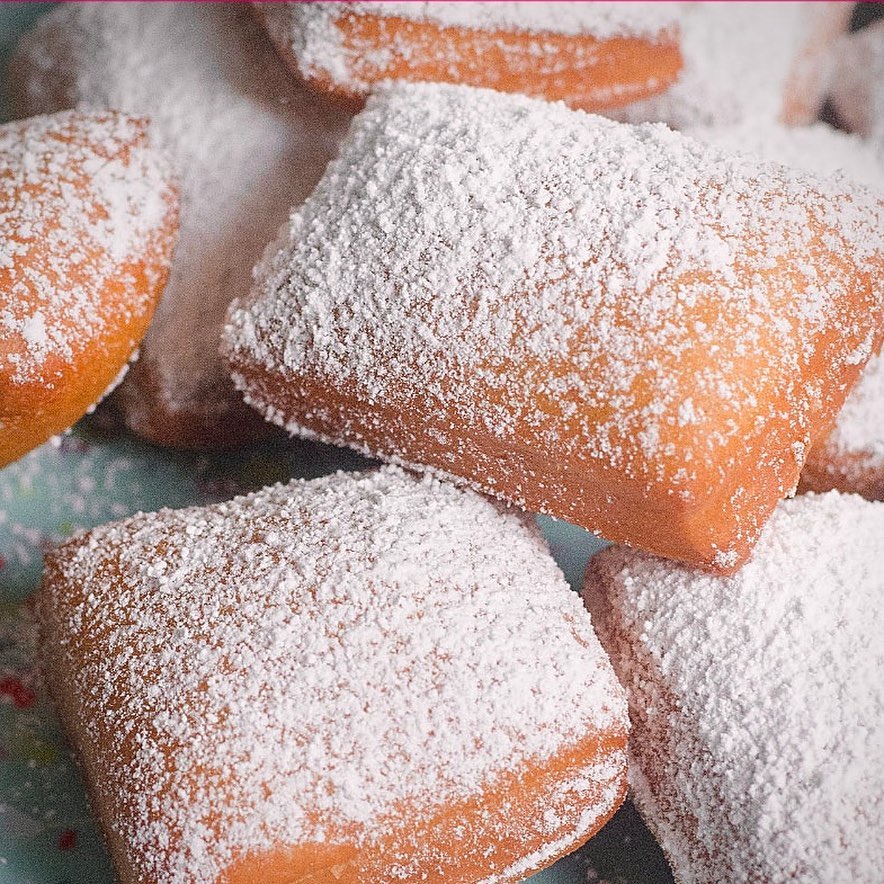 ​
Initially, their idea to sell beignets seemed as though it'd never come to fruition, but after presenting their idea to corporate – the two had the opportunity to pilot a beignet program. Thanks to their belief in the idea and keen awareness of their local market, Tyra and Michael were met with near-immediate success.
"With our first order, they sent us a supply that was supposed to last us about a month," explained Tyra. "We were out in three days."
The Incredible Support from Their Community
Although Tyra and Michael have only been open for a little more than four months, their community has shown an outpouring of support – even in the midst of a global pandemic.
Sometimes, the two have a line that goes out the door and around the corner as local customers clamor to get their hands on a beignet and incredible, high-quality coffee – with some customers making daily trips.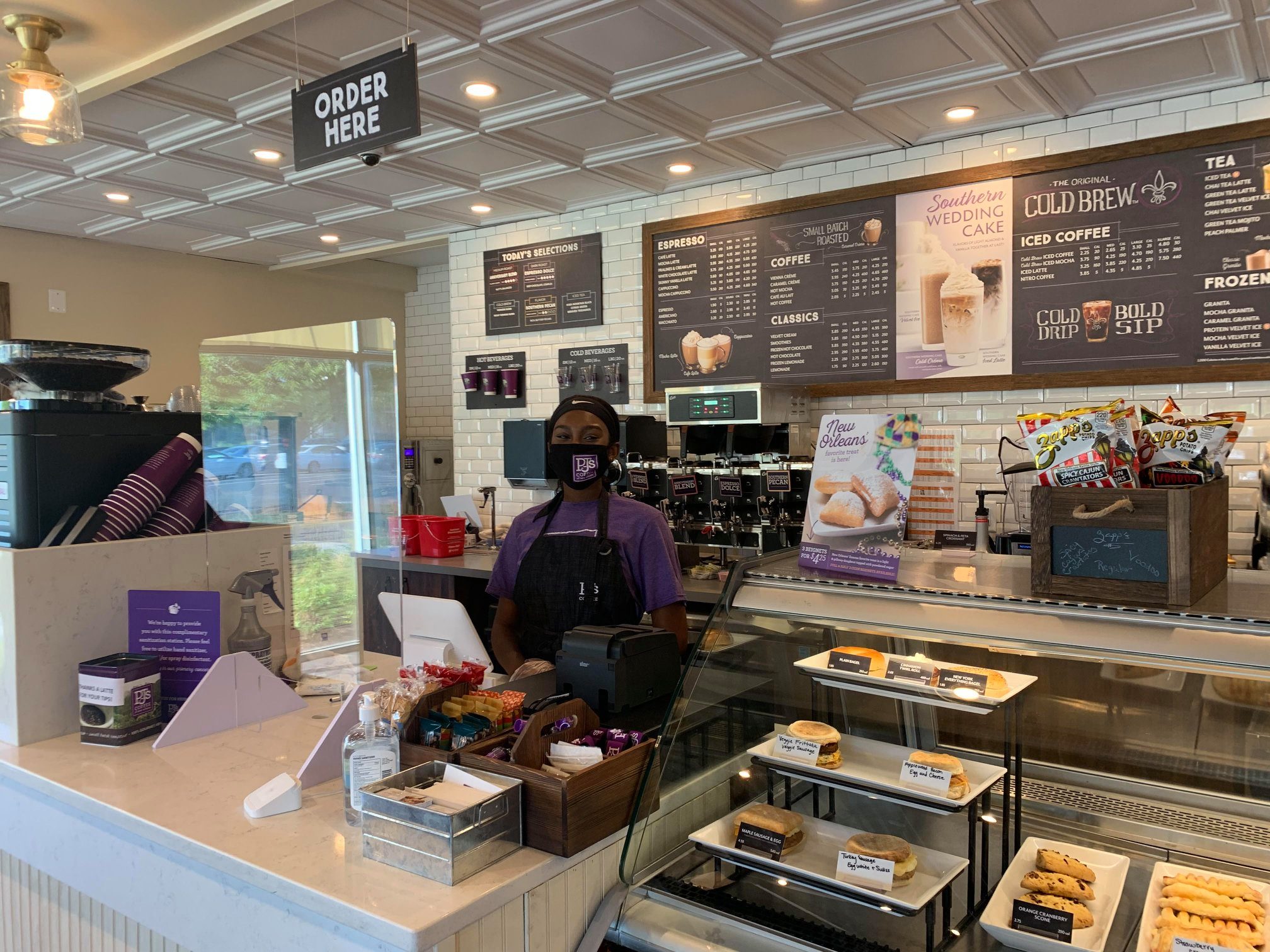 ​
"We have been so incredibly successful. We have some very loyal customers – we have a couple who literally have been here every day since we opened our doors," said Tyra. "Even with the pandemic, they still come every day."
While Michael still continues to work his day job within the legal field, Tyra has taken on the role of full-time entrepreneur. Their will to persevere and make a dream come true while filling a market need is exactly what being a PJ's Coffee franchisee is all about.
Are you interested in investing in a franchise that boasts a love for New Orleans and high-quality coffee? Get started by downloading our franchise brochure and learn more about our franchise opportunities.