Celebrating PJ's Coffee Franchise Growth in 2020, Looking Ahead at 2021
By: PJ's Coffee
At PJ's Coffee, we recognize and appreciate the challenges of 2020. After all, New Orleans was hit hard by COVID-19, but we're a resilient city.
As a brand, we retained our community-focused culture and supported the front line workers who kept us all safe and able to live as normally as possible. Our franchisees and their team members came together to stand strong in the face of crisis.
This strength was also demonstrated by the growth our franchise brand experienced throughout the year. By the end of 2020, we awarded 32 franchise agreements representing 58 licenses to primarily brand new operators – 26 were new franchisees while 6 were existing owners expanding their portfolio of PJ's Coffee franchises.
Here's a closer look at how we grew.
20 PJ's Coffee Franchise Locations Opened in 2020
Despite the challenges posed by COVID-19, PJ's Coffee franchisees pushed forward opening cafes across the country. There were 17 new franchisees who helped grow the PJ's Coffee franchise system and three existing owners who introduced new locations in their communities.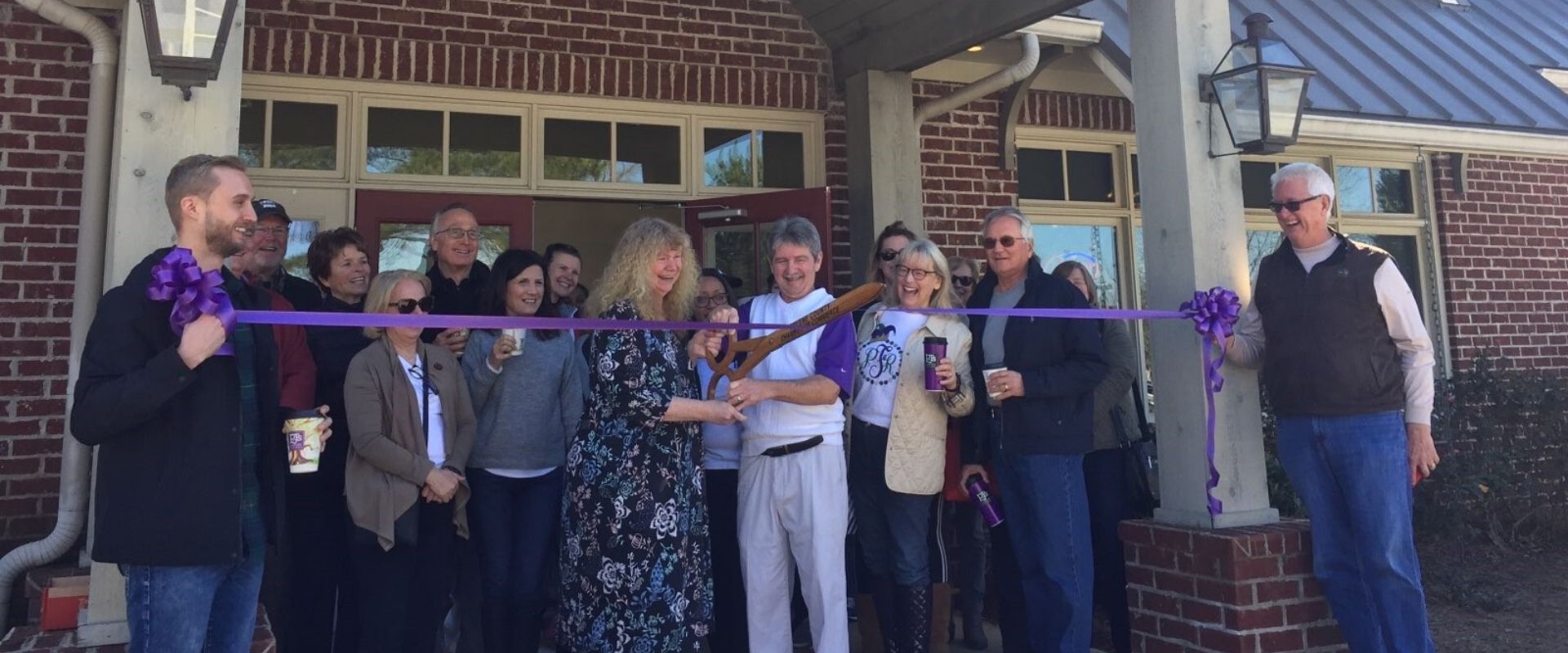 ​
Early in the year, franchisees Terri and Charlie Sampey opened their PJ's Coffee shop in Greensboro, Georgia, which is our first location in the state and the Sampeys' second café. The Louisiana natives knew the unparalleled quality of PJ's Coffee would be appreciated in Greensboro, where coffee shops were severely lacking. Learn more about their story here!
Anne and Jack Stanton, another husband-and-wife team, opened the very first PJ's Coffee in Jackson, Mississippi, in March 2020. However, stay-at-home orders and social distancing protocols threw a wrench in their celebration plans. While the Stantons saw their dream of opening a coffee shop in their hometown falter slightly due to the pandemic, they nevertheless pushed through and held their grand opening in July. In the meantime, they provided extensive support to frontline employees donating 200 cups of hot coffee every weekday for two weeks straight at the University of Mississippi Medical Center. Take a look at their journey to franchise ownership here!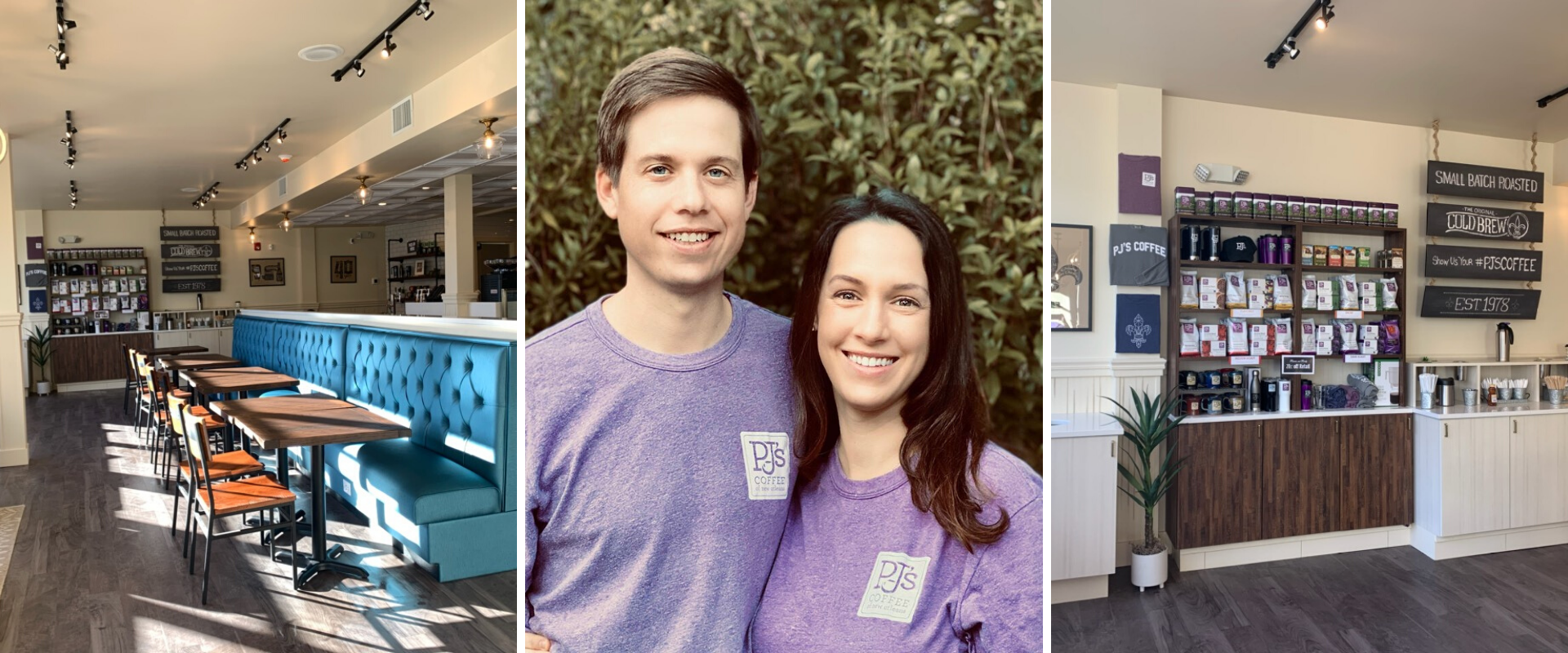 ​
In addition to expansion in Mississippi and Georgia, franchisees also opened PJ's Coffee locations in:
Alabama
Arkansas
Louisiana
Maryland
South Carolina
Texas
We were thrilled to see Bobby Mounts, last year's winner of the Annual PJ's Coffee Veteran Franchise License Giveaway, open his café in Ruston, LA. The retired law enforcement and military officer is looking forward to supporting the local military community by hosting events and donating to philanthropic organizations. Learn more about Bobby's experience with PJ's Coffee here!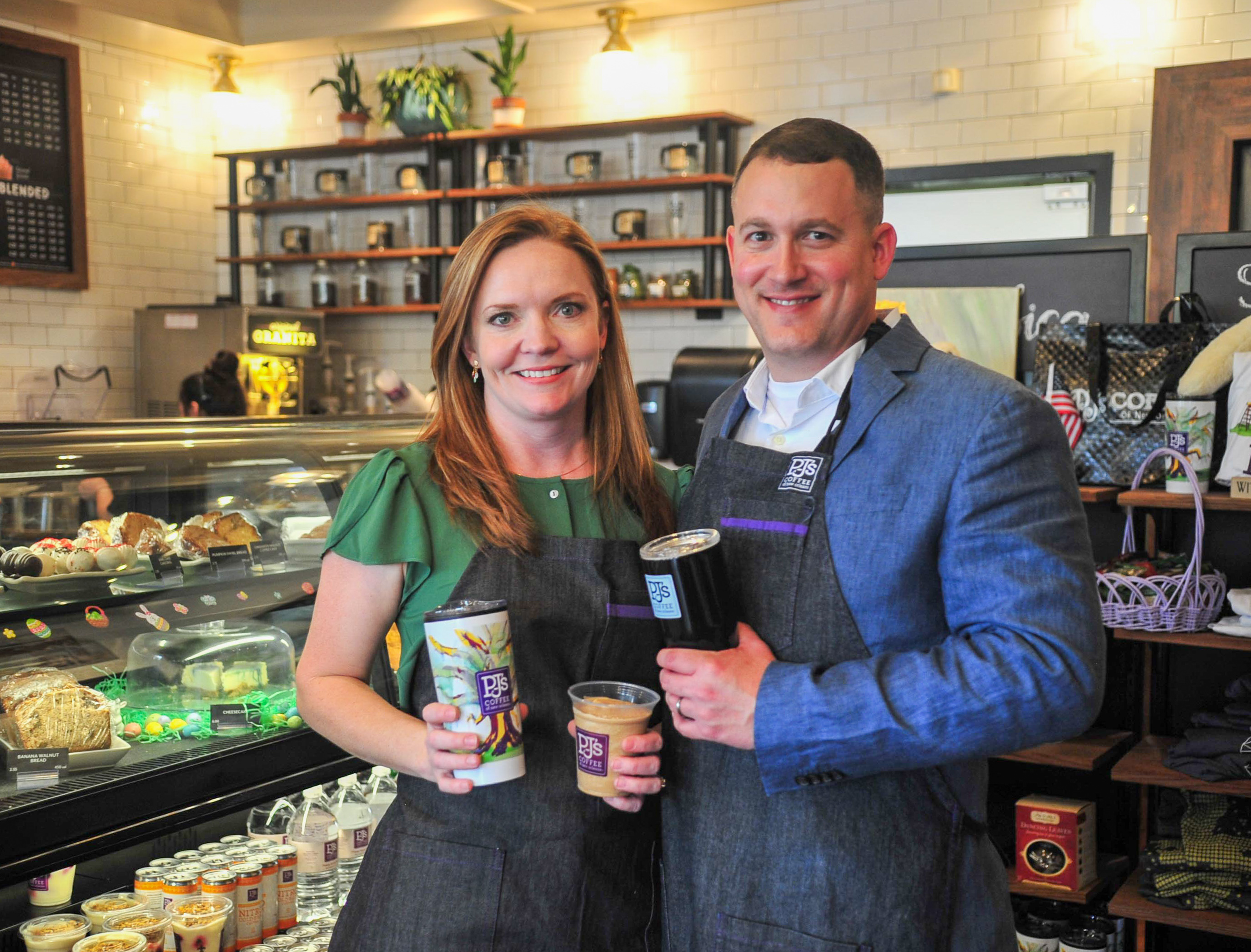 ​
Of the new locations that opened in 2020, 75% had a drive thru. Giving customers the option to get their coffee to go without leaving the comfort of their cars has helped franchisees see double-digit sales growth compared to the previous year.
While we're proud to see our brand grow last year, we're also looking forward to the development slated for 2021
PJ's Coffee Franchisees Pioneering New Markets in 2021
In 2020, we were able generate sustained momentum with respect to franchise development.
In Texas, we saw consistently strong enthusiasm to bring PJ's Coffee to many brand new markets. For instance, we awarded agreements in the Dallas market that will bring at least seven new locations.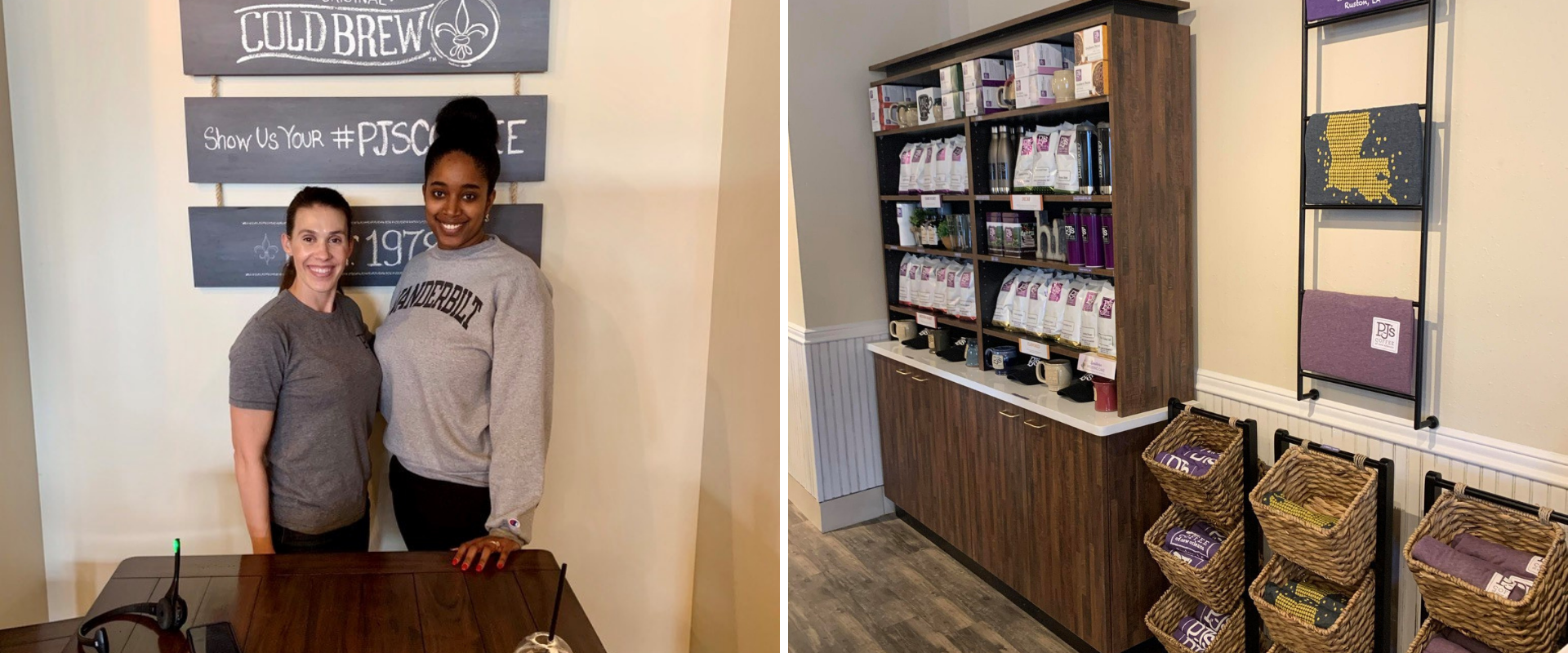 ​
One of these franchisees is Brittany Willis, a New Orleans transplant who always wished there was a PJ's Coffee in North Dallas whenever she went back home. Instead of just wishing, she's making it happen. And she's already thinking about opening multiple locations and bringing the Soul of Coffee to the greater Dallas area. Learn more about her path to franchise ownership here!
In addition to Dallas, we awarded new franchise agreements in other markets in Texas, including McAllen, San Angelo and Palmview, which just opened in January 2021.
Among signed franchise agreements in 2020, we saw a healthy growth in pioneer markets and areas where we already have a strong foothold. These include:
Florida
Colorado
Georgia
Louisiana
Missouri
Mississippi
South Carolina
Virginia
As we continue to build momentum, we've set a goal of awarding 50 franchise licenses – half of which we anticipate will be multi-unit agreements – and opening 45 new locations through the end of 2021.
Our primary target markets continue to be in the southeast quadrant of the U.S., including Texas over to Florida and up the east coast. However, we'll always consider growth opportunities in other markets across the U.S. if it's the right fit.
There's never been a better time to invest in the PJ's Coffee brand. We're grateful for the positive results we generated in 2020 and are motivated to keep it going into the new year. Take the first step and learn more about becoming a PJ's Coffee by downloading our Franchise Opportunity Report here!