How PJ's Coffee Is Boosting Franchisee Unit-Level Economics with New Beignets Initiative
By: PJ's Coffee
When it comes to coffee franchises, PJ's Coffee knows all about the importance of offering flavorful products that customers can't get anywhere else. 
We are constantly developing and testing new menu options, from our Limited Time Offers to our premium Arabica beans. We recently rolled out the beignet program… and boy, it's proven to be very popular!  A beignet is a fried French pastry sprinkled in confectioners' sugar. While the beignets are not currently offered in every location, the goal is to have the program fully implemented system-wide within the next twelve months.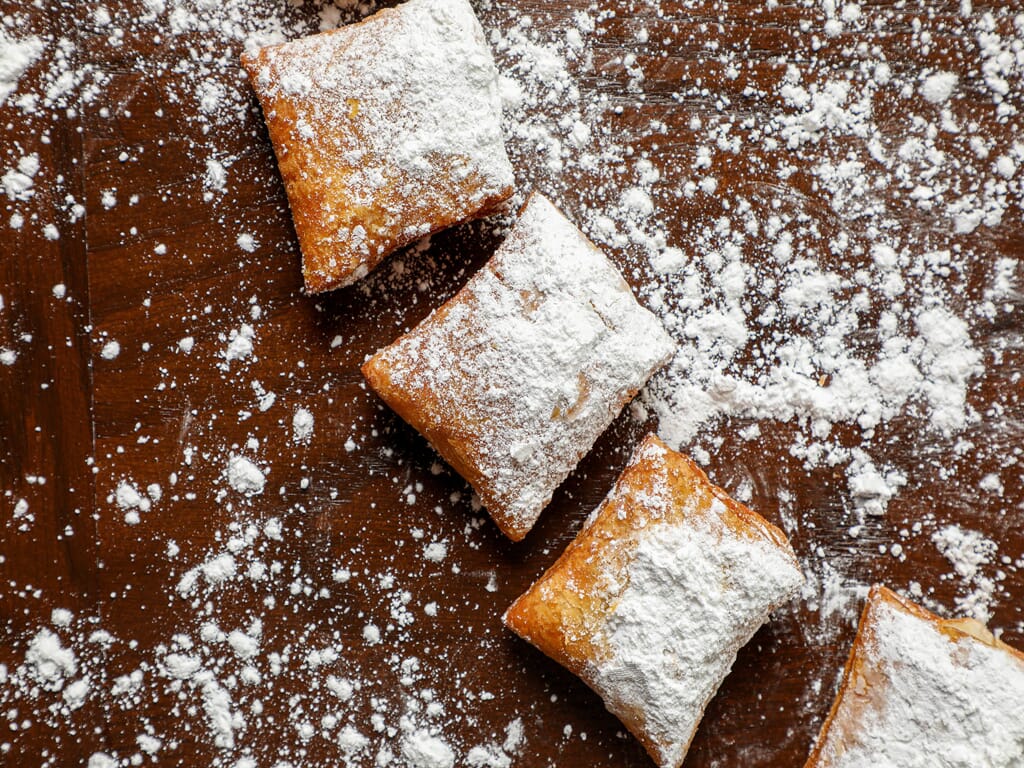 How the Beignet Initiative Began 
Beignets originated in France and were brought to New Orleans in the 18th century. Today, they are a staple at bakeries and dessert shops around the city. 
Rolling them out at PJ's Coffee began as most of our initiatives do: by reviewing feedback from our guests and franchisees. With a brand centered around all things New Orleans, many were asking if we'd ever consider serving beignets with our infamous coffee flavors. 
Maryland-based franchisees Tyra and Mike Harris played a significant role in the initial rollout of these delicious, deep-fried pastries. Inspired by their passion for southern flavors, the two worked with the PJ's Coffee corporate team to debut the beignet program, and the rest is history. 
It took eight months of experimentation to figure out how to make the rollout possible- from cooking them properly to preventing them from sticking together and keeping them fresh for in-store, to go and delivery orders. 
An Overnight Sensation 
Over the years, we have seen much success selling pastries. Our muffins, croissants, cookies and scones are all popular menu items. After all, it's hard to resist ordering a fresh, warm treat with your daily cup of joe. They are perfect for an early morning breakfast, a quick afternoon snack, or a sweet, flavorful dessert. 
Just like our other pastries, our beignets were a success right from the start. At Tyra and Mike's location, they ran out of a month's supply in just a few days. They credit much of this "frenzy" to the singularity of the product and hope to be the "go-to" place for beignets in their area. 
This led to PJ's Coffee preparing for a major rollout in 2022. By 2023, we hope to be serving up beignets at all our franchise locations. 
How Beignets Are Boosting Profitability 
Speaking of unique, our brand's one-of-a-kind "southern flair" continues to set us apart. Currently, no other coffee franchise sells beignets. 
This new product line isn't just increasing our menu options; it's also increasing our ticket sales. Beignets increased our average ticket sales by 15% during the testing process.  
The reason is quite simple- our made-to-order beignets pair perfectly with our premium coffee, and they take little equipment to prepare.  
In addition to increasing sales, they are also bringing in new customers looking to get sweet, southern flavors wherever they are. 
What's Next for Our Innovative Coffee Franchise 
PJ's Coffee dedicates the success of this rollout to our forward-thinking franchisees and loyal customers. Not only are we always open to feedback or suggestions, but we are all about taking action and bringing exceptional ideas to life. 
The beignet rollout has inspired us to experiment even more with new and diverse menu options, and we'll be brewing up big things in the coming years! 
Are you looking to join a unique coffee franchise where your ideas will be heard? Contact us today to learn about opening a PJ's Coffee in your area! 
$1,034,105*

Average Unit
Volume (AUV)

14.3%

Same-Store Sales Increase