What's Fueling PJ's Coffee Franchise Growth in 2020?
By: PJ's Coffee
We ended 2019 on a high note at PJ's Coffee and have been able to maintain that momentum, growing at a steady clip during the first half of 2020.
Here's a closer look at what we've been able to accomplish over the first half of 2020 and where we're headed for the remainder of the year.
Outperforming and Staying Resilient in the Face of a Challenge
In March, many people were given pay cuts, furloughed or laid off, giving those with an entrepreneurial spirit the push they needed to join a franchise and become their own boss.
On the recruitment side of our growth, we saw a 15 percent increase in terms of franchises awarded through the end of June – outperforming the past three years of franchise development. With a pretty significant unemployment rate, many people are realizing their jobs may not be as stable as they thought, and when approached with that fact, go looking for opportunities that give them greater agency.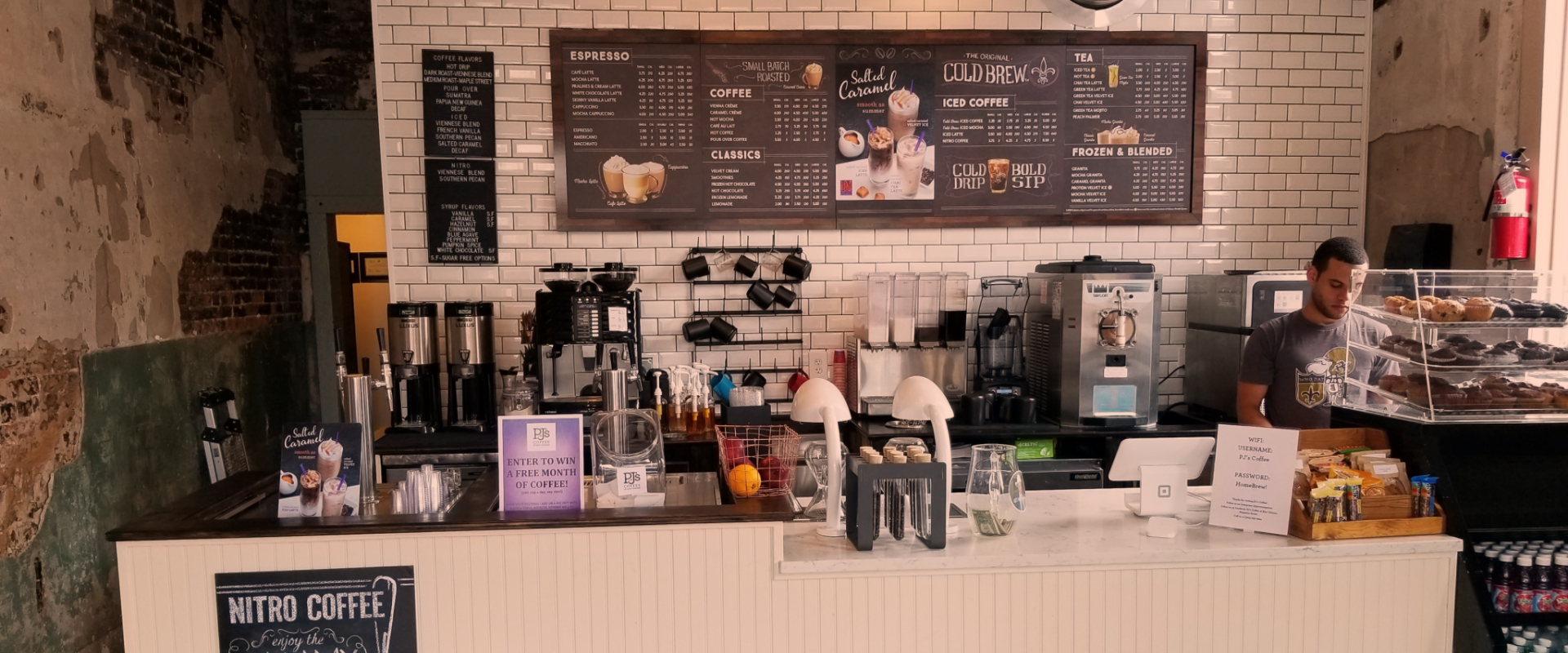 ​
"I think people are recognizing that the coffee industry is pretty resilient, despite everything that's been going on – from COVID to killer hornets," explained Ryan Stansbury, Vice President of Franchise Development at PJ's Coffee. "Despite all of that, people have seen that the business is performing very well – especially those with drive-thrus."
Although COVID-19 may have cut down on customers being able to dine in, we still have strong customer sentiment and loyalty. Coffee shops are maintaining robust unit-level economics, and potential franchisees are seeing the volume of coffee shops that are still doing business.
Potential candidates are looking for an opportunity to join a business and industry that has been around for decades, isn't going anywhere, is recession-resilient and affords them more flexibility and freedom, as well as a greater control over their destiny.
The Beauty of the Drive-Thru Only Model
While we've had a drive-thru only model available to franchisees in the past, we've only recently accelerated officially establishing it as an investment opportunity for franchisees – thanks in part to the success we've seen during the pandemic.
"Stores with a drive-thru are achieving Pre-COVID volumes or better even if they shut their dining room down," explained Ryan. "It validated that the drive-thru only model can absolutely be successful."

​
We worked with a design firm to come up with a completely customized building that we co-designed from the ground up – making it an appealing choice to potential candidates for more than one reason.
The drive-thru only model offers multiple advantages to prospective franchisees in terms of financing and operations. The investment in a drive-thru only model is only about $350,000 to $375,000, not including purchasing land. On the other hand, a café with drive-thru model as a leased space will cost around $450,000.
Another advantage lays in operations – a drive-thru only model is incredibly simple to run.
"When you have a café with drive-thru model, you're managing two experiences; both inside and through the drive-thru. However, when you're managing the experience through the drive-thru only, guests are greeted at the menu board, you take the order, work on upselling, process the order accurately in a timely manner and deliver an exceptional product – so that's one consumer experience," said Ryan.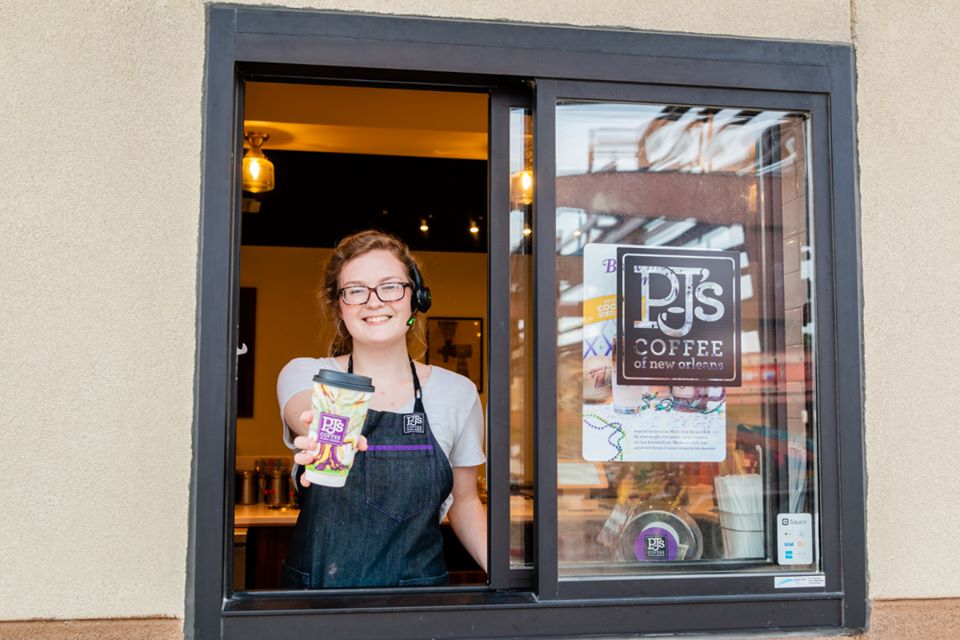 ​
The drive-thru model is an attractive addition to our traditional franchise opportunity.
Standing Out From the Competition
There is a wide array of coffee shop brands available to the public, so we recognize how important it is to stand out. Our success hinges on a few integral concepts: the product, the experience and the environment.
It starts with the product. We procure only the finest coffee available: the top one percent of Arabica beans. PJ's Coffee is one of the few companies that small-batch roasts coffee – then, we immediately bag it and commit to it being consumed within 90 days or less. With respect to our flavored blends, our process doesn't change the nutritional fact of the coffee due to how we flavor whole bean coffee, so there aren't any additional calories or sugar.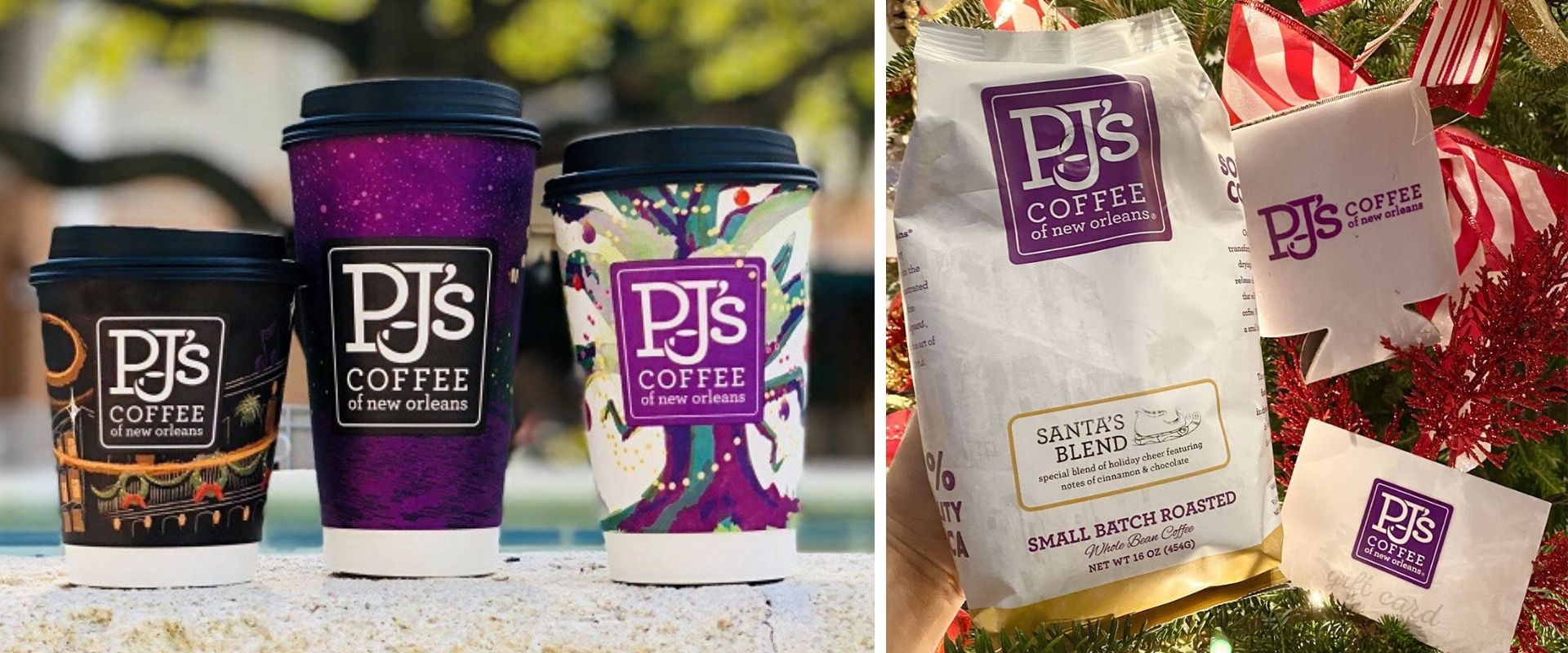 ​
"The service and the experience is another big piece of it. So there's a lot of education and training that goes into ensuring that our guests have the optimal experience," explained Ryan. "It starts when you're in the café. For example, the person that greets you at the counter is the same person that takes your order, makes your order and carries out the transaction. We don't operate as an assembly line like many others do."
Lastly, we focus on our environment. For the café models we created in 2017, we wanted the environment to encourage community gatherings. The environment is warm, welcoming and inviting with subtle hints of New Orleans to promote that Southern hospitality, while still keeping it relevant and modern.
There are very few companies out there offering all three: quality product, the experience and the environment – and we are well-positioned to deliver on all three.
Looking to our Future Success
Today, we have around 120 operating locations and hope to potentially open another 18 between now and the end of the year.
"If we can end this year at or above 135 locations, that will be a very successful year," said Ryan. "We closed out last year at 109 locations, so that puts us at opening 25 locations and that would be a record year for us."
We have a strong foundation set to help us continue to grow and help entrepreneurs succeed with the PJ's Coffee franchise.
Looking to join a franchise that is part of the recession-resilient $48 billion U.S. coffee industry? Contact us today!