A Year of Great Achievements at PJ's Coffee
By: PJ's Coffee
Do you want to join a franchise brand that's constantly growing? Contact us today to learn more about owning a PJ's Coffee franchise!
2023 has already been off to a great start, with plenty of exciting developments underway. However, we wanted to take a moment to reflect on some of the most inspiring events at PJ's Coffee throughout 2022. Last year was a tremendous success for us: we earned industry recognition and accolades, saw an increase in sales for our wildly popular menu item, and found a new way to connect to and support our community. These achievements have laid the bedrock for an excellent 2023 and beyond for our brand and franchise partners.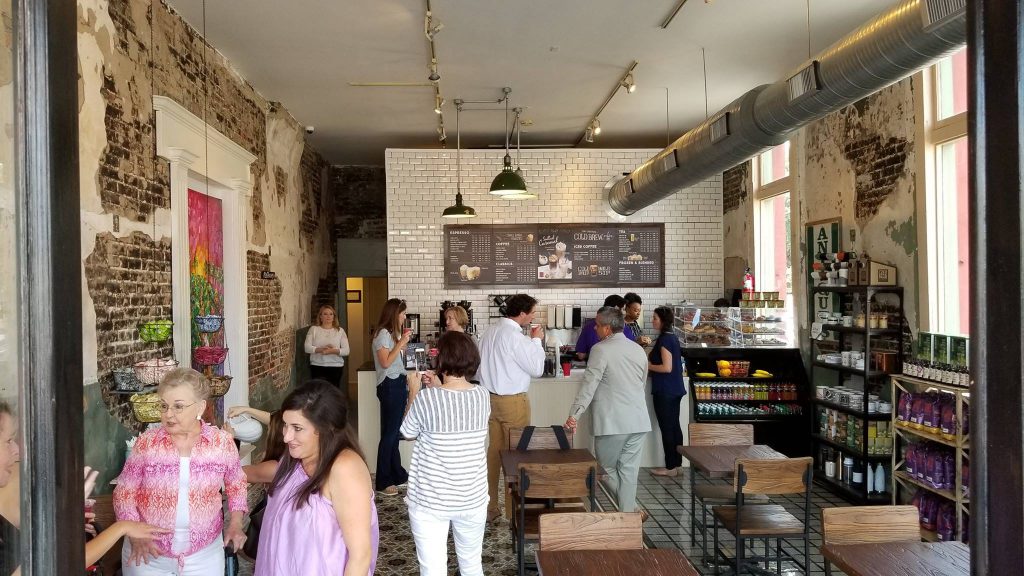 PJ's Coffee Dominates the Franchise Rankings
PJ's Coffee franchise has always gone the extra mile to support veterans interested in opening a coffee shop franchise within our system. Entrepreneur Magazine agreed: they ranked PJ's Coffee on this year's Top Franchises for Veterans List, and we couldn't be prouder of such a distinction. In addition to this honor, PJ's Coffee was ranked on Entrepreneur Top 500, Entrepreneur Top Food Franchise, Franchise Business Review Top Franchise and Fast Casual Top 100 Movers & Shakers.
On the heels of great recognition from several notable publications, PJ's Coffee is ready to exceed milestones even further in 2023.
Our Unit-Level Economics Boosting Pastry
The singularity of beignets can't be beaten. No other major coffee shop franchise in the market sells beignets, which has made a difference at PJ's Coffee locations all over the country as we continue to roll out the popular pastry.
Across the country, our stores have achieved great success through the beignet program. In fact, our Bowie, MD location, owned and operated by Mike and Tyra Harris, generated 30% of total sales in 2022 via beignets. And within the first full month operating in O'Fallon, MO, franchise owners John and Jennifer Whitehead attributed 25% of sales to beignets.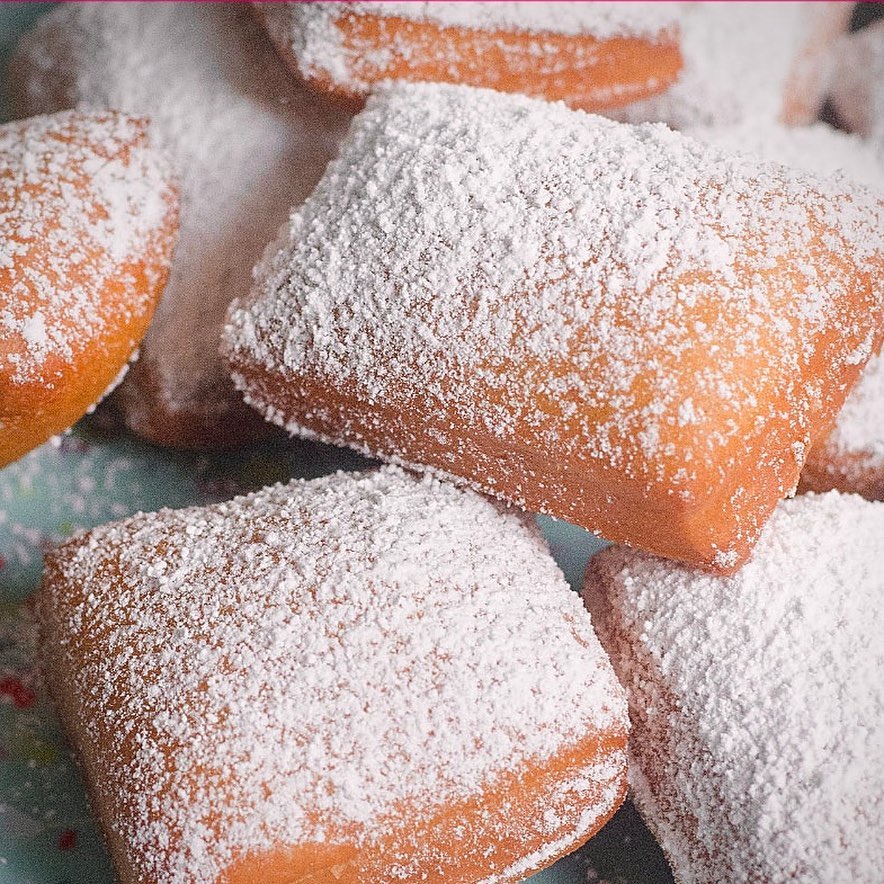 PJ's on High School Campuses
PJ's Coffee has had non-traditional locations for years, but our program with high school campuses has seen incredible success and growth. In January 2020, the first high school campus location opened at Walker High School in Baton Rouge, Louisiana. It has been an excellent avenue to connect with our community and provide young people with a unique opportunity to gain valuable work experience. Walker High principal, Jason St. Pierre, sought a partnership with PJ's Coffee, specifically since we are known for our second-to-none community support initiatives and customer service.
Since 2020, we have expanded this program and opened several more PJ's Coffee locations on high school campuses. These include St Paul's School in Covington, LA, St. Scholastica Academy in Covington, LA, and soon to open at St. Helena High School in Greensburg, LA.
Franchise Development Manager Tori Bermond explains that bringing a coffee chain to a high school is not about hooking new caffeine addicts in a captive environment. It's an amenity, for sure, but it's also a real functioning business that students can learn from the inside out. "It's a way for them to really incorporate the education piece with the service piece," said Tori.
Community has been a crucial component of PJ's Coffee franchise, since before we were even a franchise. In fact, we've awarded many of our franchisees over the years for their community service, and we continue to do so every year at our annual conference.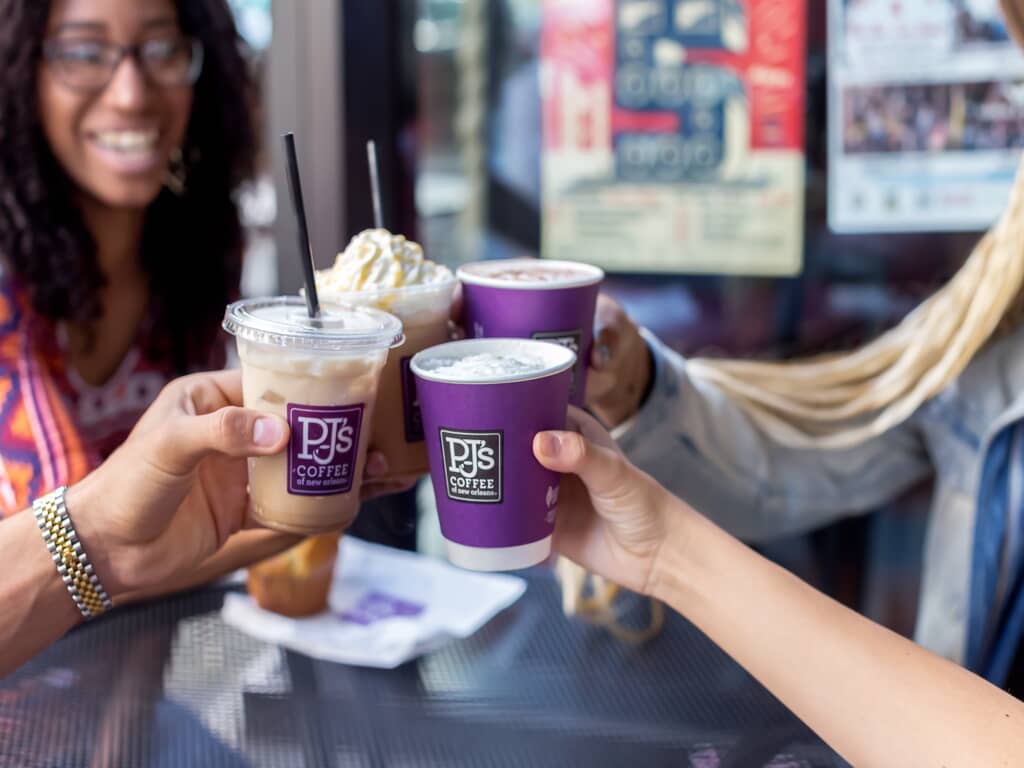 2022 Annual PJ's Coffee Franchise Conference
We topped off 2022 with our conference, which we hold every year as a celebration of everything we accomplished—and in 2022, we had a lot to celebrate! We awarded Dalton and Harry Dodich, with Franchisee of the Year, for their hard work and success since they first opened in 2019. We also cast the spotlight on Mark and Parker Sheets for their tremendous performance in just a year with our Rookie of the Year award, Amanda Bennett for giving back to her community so selflessly with our Community Involvement award, and so many more. This event was the perfect capstone to an already terrific year of growth.
In 2022, PJ's Coffee awarded 53 franchises representing 67 licenses. We had a total of 23 new store openings throughout Louisiana, Missouri, Texas, Alabama, Kentucky, Colorado, Maryland, and South Carolina. In 2023, we are on track to outshine this number and continue onwards our growth.
Want to find out what PJ's Coffee has in store for 2023? Contact us today to learn more about our franchising opportunities!
$910,706*

Average Unit
Volume (AUV)

18.8%

Same-Store Sales Increase