PJ's Coffee Franchisee Succeeds with Community-Focused Marketing
By: PJ's Coffee
After moving to Pearland, Texas for her husband's job, Kyra Sam knew she wanted to switch gears from solely being a stay-at-home mom to her two kids and open her own business.
"My husband and I were discussing different businesses that we thought would fit in our community. Our thoughts directly went to the coffee industry, and PJ's was the first franchise to come to mind," explained Kyra. "I felt like this brand had a lot of opportunity for this market, and just knew it'd be a good idea to open one here, so we immediately jumped in."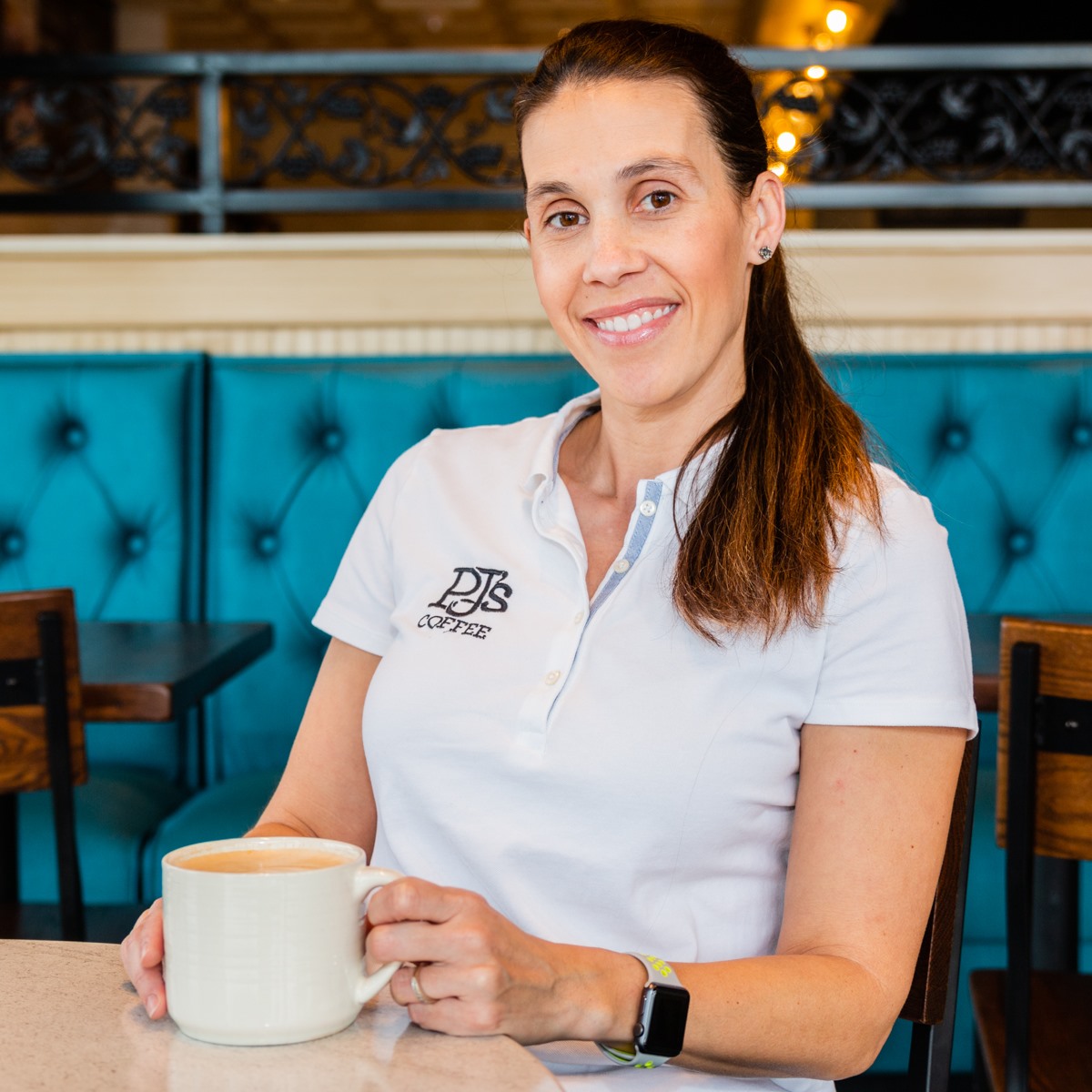 ​
The two dived right into the process, and even before they signed their franchise agreement, Kyra was already planning how she would make a big splash in their market.
Since opening her PJ's Coffee shop in August 2018, community involvement has formed the foundation of her local marketing strategy and propelled her to success as the first PJ's Coffee franchisee in Texas.
Enthusiasm Leads to a Jump-Start on Marketing and Engagement
Once Kyra and her husband made the decision to bring PJ's Coffee to Texas, the duo went out into their community and participated in as many events as they could to let people know that PJ's was coming and drum up excitement.
Since they selected a site located only a mile from their home and down the street from their kids' school, Kyra had the perfect opportunity to establish connections with community members.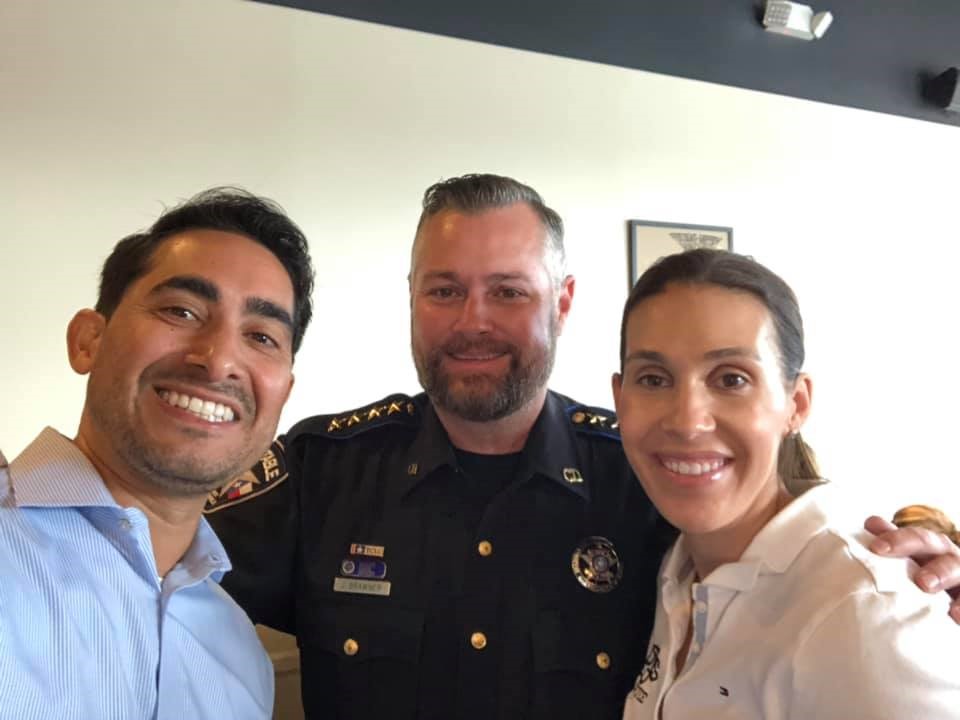 ​
"I'm on the PTO at my son's school, and our PJ's Coffee was a sponsor for any event we held – we were there with a table set up and ready to get our name out in the community," explained Kyra. "We've brought coffee, given out samples, offered coupons and handed out festive seasonal goodies."
Making a Mark within the Community
Thanks to proactive planning and enthusiasm for growing her business, Kyra made a lasting impression on the community. Her café has become known for hosting lively events and helping out around the community as much as possible.
"Since we were a part of so many different events over the years, people remember who we are," said Kyra. "They remember us being out there and always being happy to help and support – and that created an image of a local business people really want to support and don't want to see close."
When the pandemic hit back in March, Kyra had to pivot her thought process and adapt her strategies to entirely new circumstances. While her drive-thru was still operable, the sit-down café section of Kyra's PJ's was forced to close. However, Kyra continued to serve her community and find ways to make the best of a challenging situation. She gave discounts to healthcare workers and teachers, personally delivered coffee and food to local hospitals for Nurses' Week and created packages that community members could order for delivery.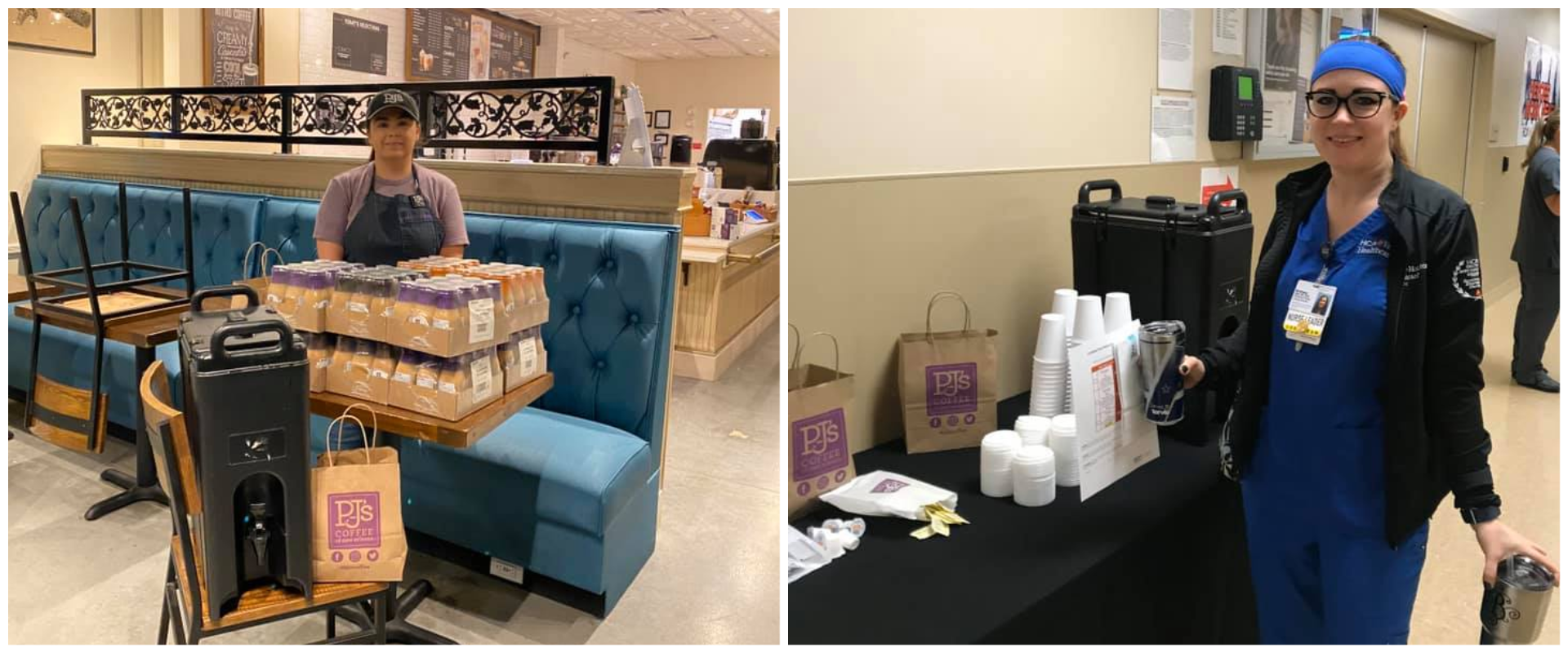 ​
"My husband and I would go deliver it to their front door – we were taking orders from people in our neighborhood and within a five-mile radius of the store," said Kyra.
Additionally, Kyra's persistence to continue to serve her community through tough times has helped raise money for non-profits and charities that raise money for children with autism – which holds a personal place in her heart.
"My older son has autism, so a few weekends ago we sponsored an event where a bunch of cyclists met up and raised money for a nonprofit called Hope for Three," said Kyra. "Not only are we positively impacting the community, but we're also raising awareness of who we are as a business."
While Kyra currently owns one location, she definitely sees an opportunity to add more locations to her portfolio down the road – and hopes to continue to inspire, support and serve each member of the community.
Learn More About Franchising with PJ's Coffee
Are you looking to build a business you can be proud of within the thriving, $48 billion U.S. coffee industry?